Sale
Signature Low Footboard
Profiling Bed
with VAT Relief
£2,274
inc. VAT
---
---
Split your payment at checkout with Klarna 9.9% APR
per month
View full details
About the Signature Low Footboard Profiling Bed
The pleasantly styled Signature Low Footboard is the perfect solution for care and nursing at home. As the name suggests, the low footboard provides an unrestricted view which is ideal if you like to watch tv in bed. The Signature Low Footboard has an extensive height, which we refer to as all-in-one. This allows the whole bed to be raised up to waist level and can lower close to floor level. The Signature Low Footboard comes with back and leg adjustment for comfort and support at the touch of a button.
Features of this bed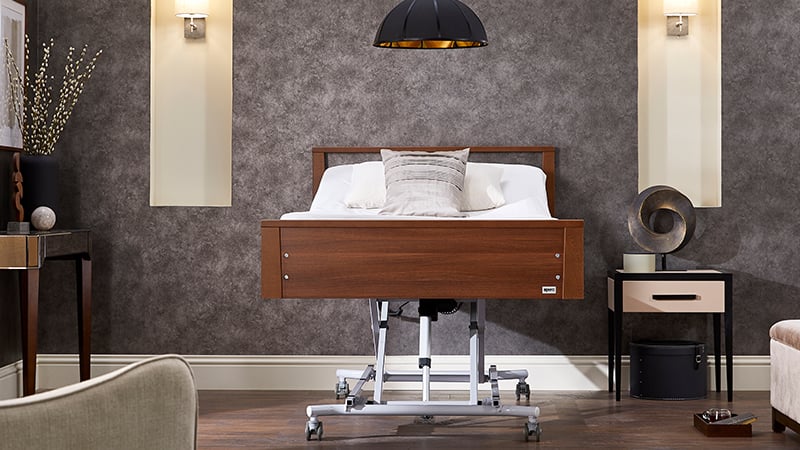 All-in-One Height
Raise the whole bed up to waist level, ideal for carers and kinder to their backs. Lower the bed closer to the floor level to make it easier to get on and off the bed.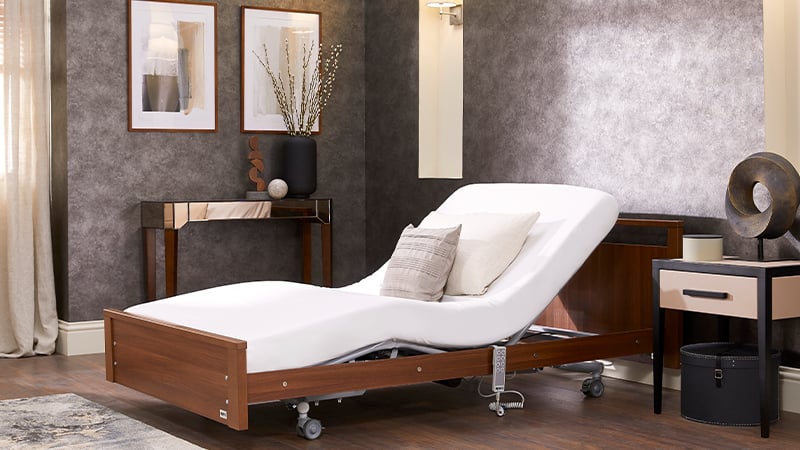 Sit Up Comfortably
Adjust the backrest of the Signature Low Footboard to find your desired position. By doing so, you'll get comfortable much easier and be well-supported.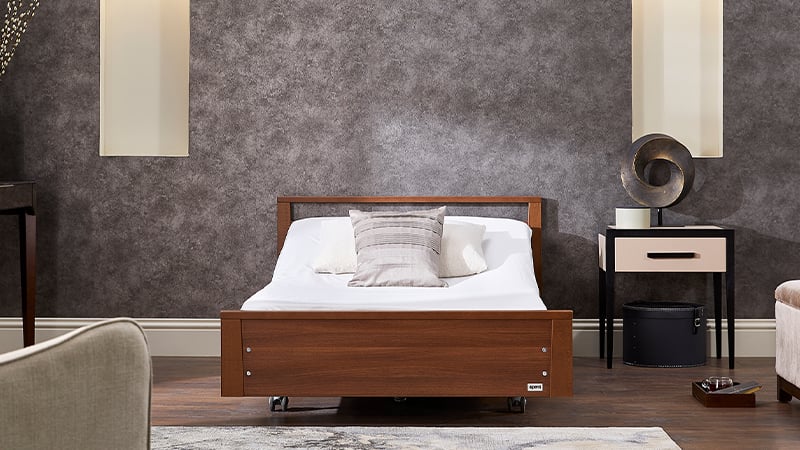 Put Your Feet Up
Ease swelling in the lower legs and improve circulation by raising the leg rest. Suitable to help those with Oedema and retention of fluid in the leg area.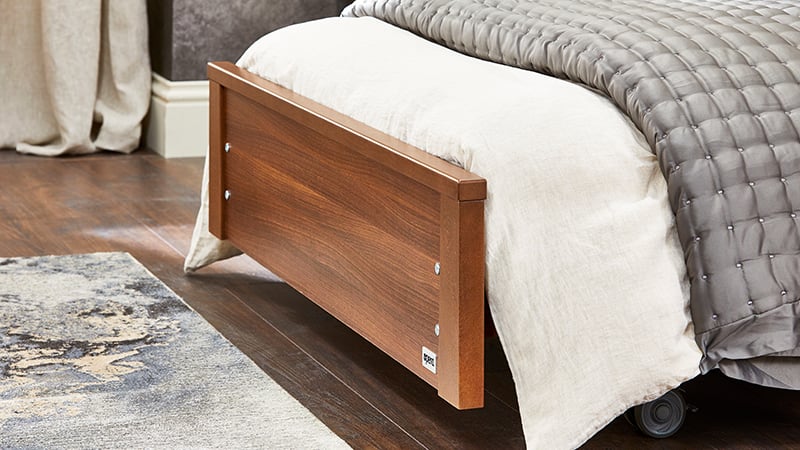 Better in-bed View
Enjoy unrestricted access to the foot-end of the bed, ideal when watching tv. If you or your loved one have lower body care, the low footboard makes it easier to facilitate.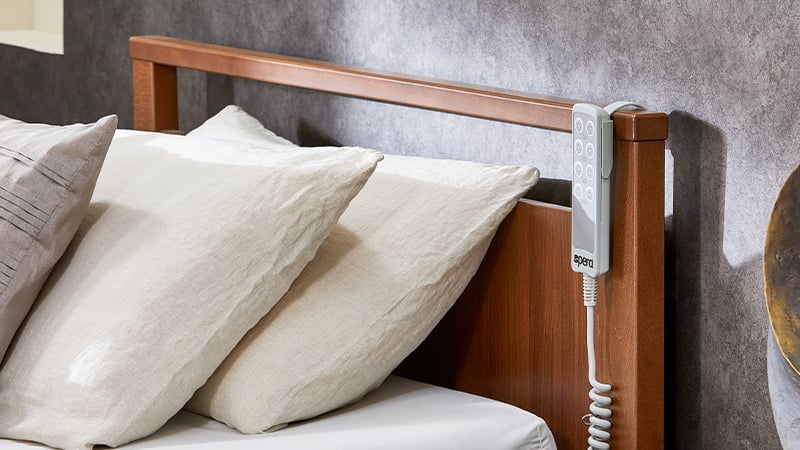 Easy-to-use Handset
All functions of the bed are operated by a wired handset. Each of the bed adjustments are shown on the large buttons. The control can be hooked onto the side of the bed when you're not using it.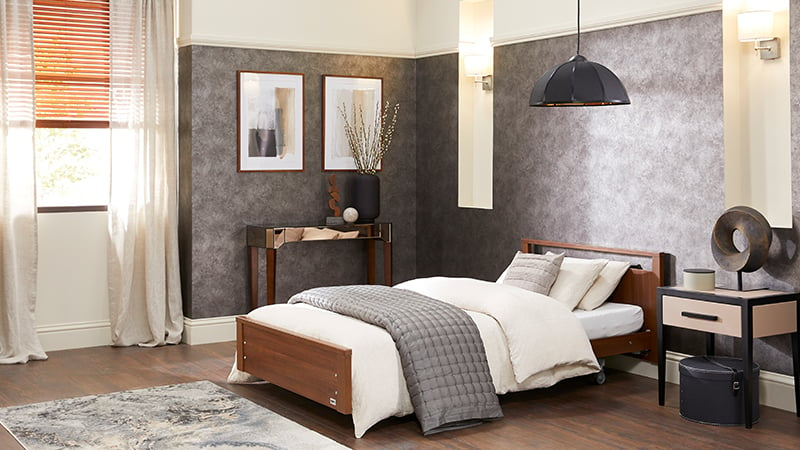 Wood Colours
Choose the Signature Low Footboard in an Oak or Walnut finish. The wooden surround of the bed creates a warm and homely environment and gives the illusion of a regular wooden bed.