Sale
with VAT Relief
£2,394
inc. VAT
---
---
Split your payment at checkout with Klarna 9.9% APR
per month
View full details
About the Signature Profiling Bed
Elegantly styled and functional, The Signature is ideal for comfort and support at home. The Signature is pleasantly designed to look unobtrusive and homely. The fully-wooden surround can be specified in either an Oak or Walnut finish. The Signature makes it easier to get on and off the bed by having an extensive height range. The whole bed raises up to your preferred height and lowers close to ground level. The Signature has a profiling mattress platform so users can find their perfect position from the elevating back and leg rest.
Features of this bed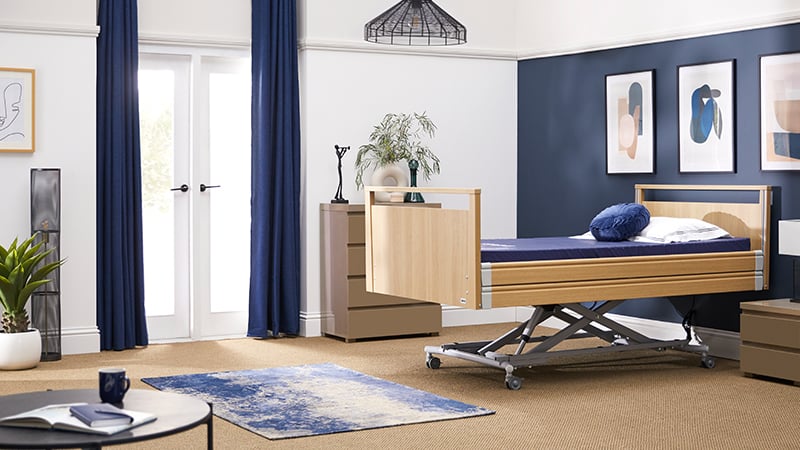 Raises up to Waist Level
If you or your loved one have carers, the extensive height range helps facilitate care and reduces back strain. The bed raises up to a waist level of 73.5cm letting you set the perfect access height.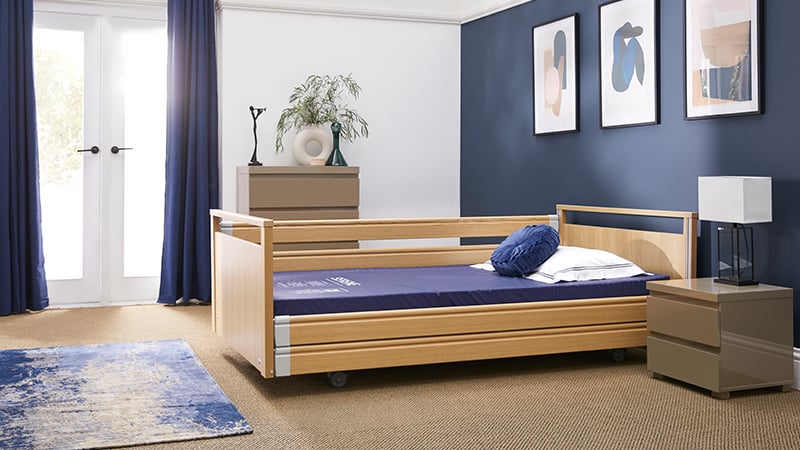 Lowes Fown For Safety
The Signature lowers down to 24.5cm from the floor which provides a safe sleeping height. It also helps if you or a loved one struggle to swing your legs onto the bed.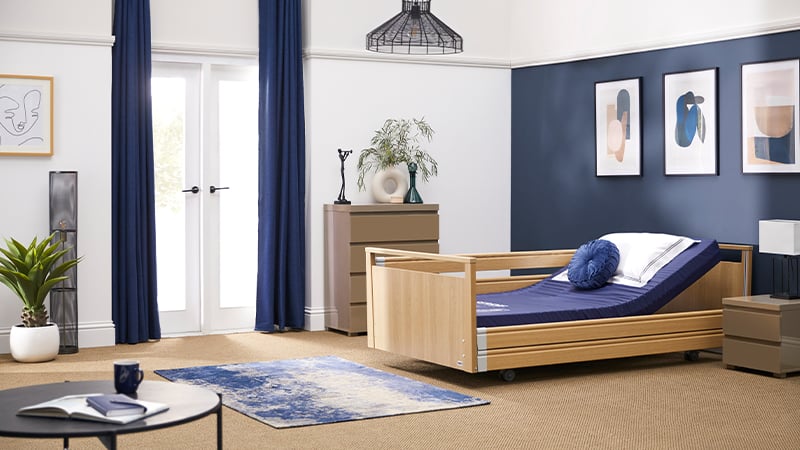 Feel Properly Supported
The Signature has a backrest adjustment for a range of comfortable sitting and sleeping positions. Raising the backrest gives postural support and makes reading or watching tv more comfortable.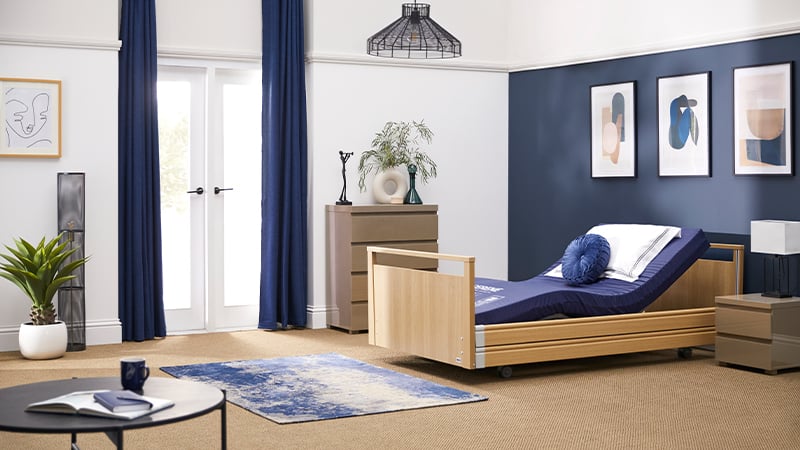 Reduce Leg Swelling
Use the elevating leg rest to lift your legs and feet easily. If you suffer from swelling in your legs or poor circulation, raising your legs in bed can be beneficial.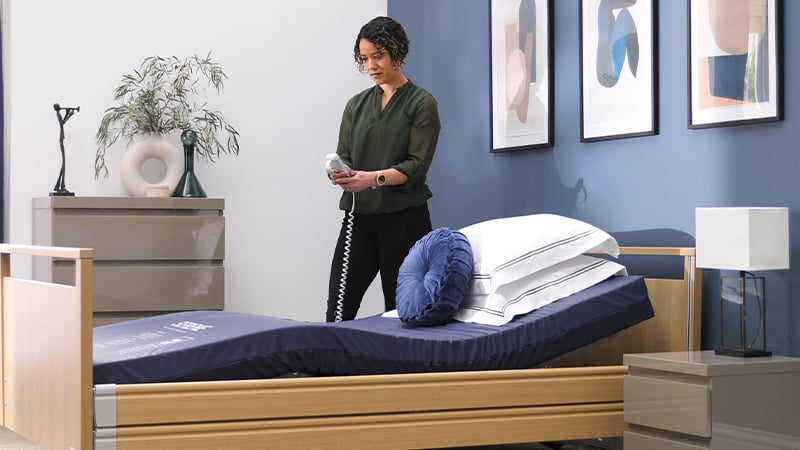 Optional Side Rails
If safety is a concern for the user, The Signature can be specified with side rails. These provide added safety and help reduce the risk of bed falls. The rails easily drop down when not in use.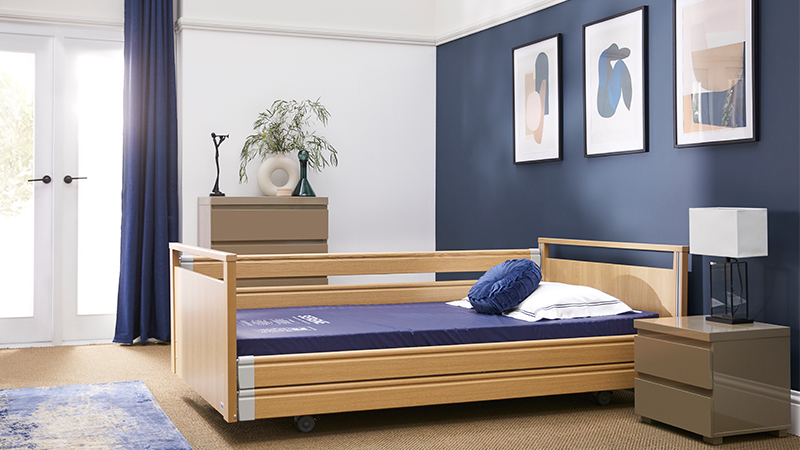 Size Options
If you prefer more room, choose from a range of three widths. The Signature is available in 3ft/ Single, 3ft 6 Wide Single, and 4ft Small Double to suit any sized room.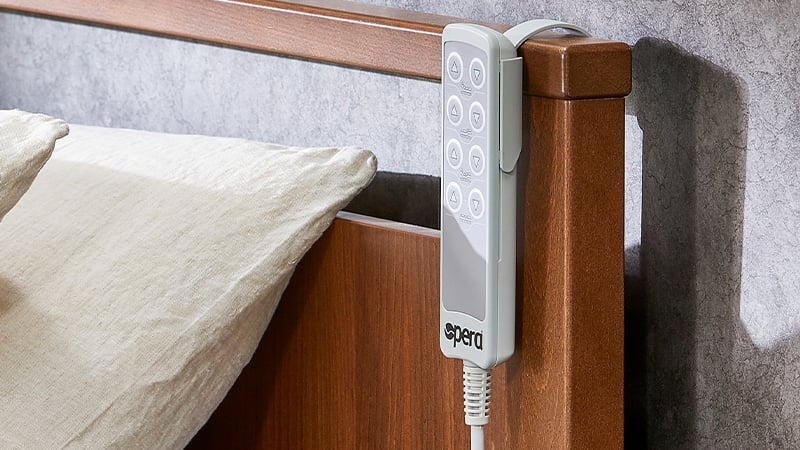 Easy to Control
The Signature bed is controlled by a wired handset. The control has large soft-press buttons which helps users adjust their bed independently. The control also clips to the side of the bed.