Sale
Classic Low
Profiling Bed
with VAT Relief
£1,314
inc. VAT
---
---
Split your payment at checkout with Klarna 9.9% APR
per month
View full details
About the Classic Low Profiling Bed
The Classic Low profiling balances durability and functionality to make care at home easier. As standard, the Classic Low has a profiling mattress platform with back and leg adjustment which gives users a range of comfortable and supportive positions. The Classic Low has height adjustment which allows the whole bed to raise up to help on-bed nursing and lower down to 22cm from the floor to minimise injury from bed falls.
Features of this bed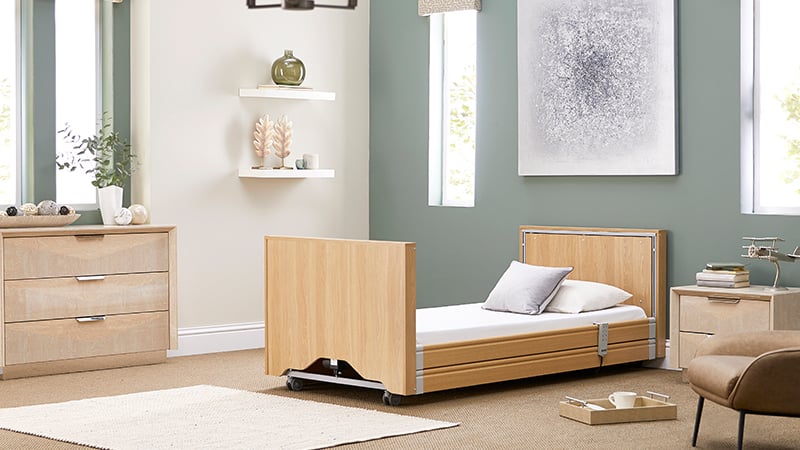 Low Height Safety
Gives users added safety if they're at risk of bed falls. The low height of 22cm helps reduce impact injury should a fall happen. The low height also makes it easier to swing your legs onto the bed.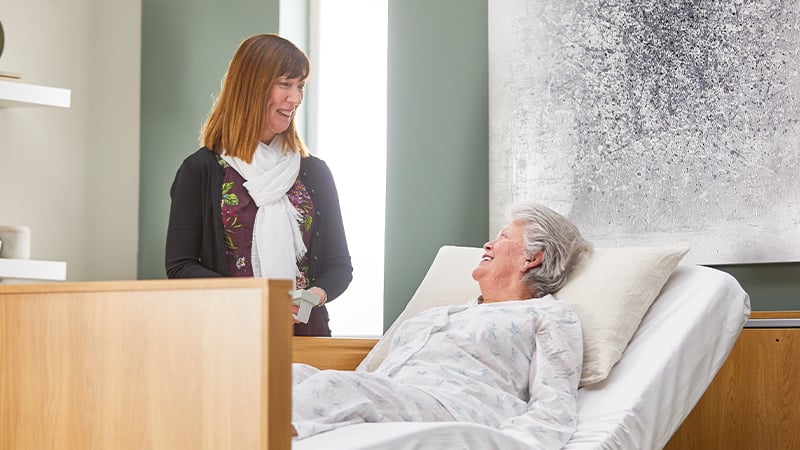 Raises for Nursing
The Classic Low raises up to near waist level which helps caregivers facilitate on-bed care without bending over. The height adjustment also allows users to set their perfect access height.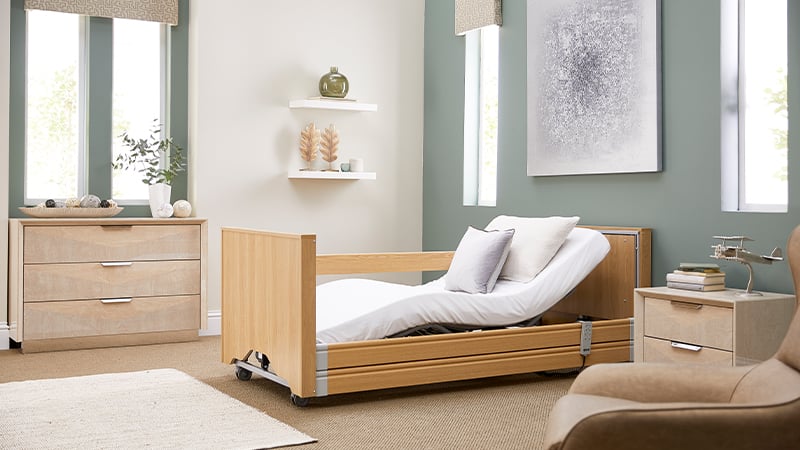 Supportive Positions
The profiling mattress platform allows the Classic Low to be adjusted to suit your perfect position. Sit up comfortably by raising the backrest and lift your legs easily with the elevating leg rest.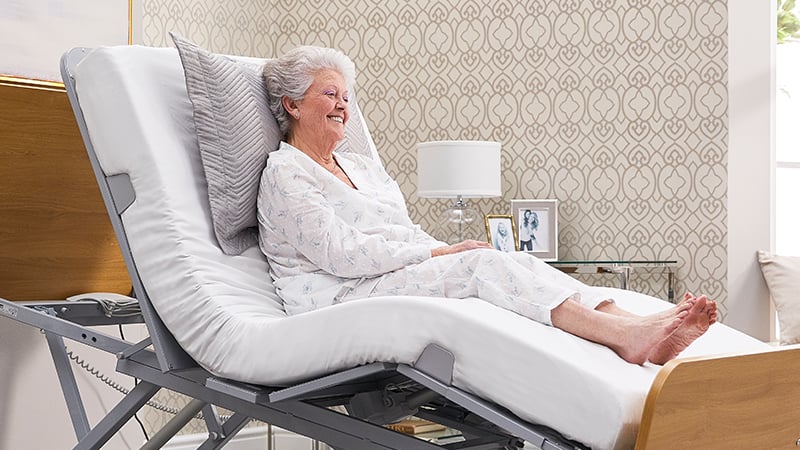 Tilting Position
The Classic Low has a Trendelenburg position which is ideal for users with respiratory or postural medical conditions. This feature allows the bed to tilt forward and back and should be operated by a professional.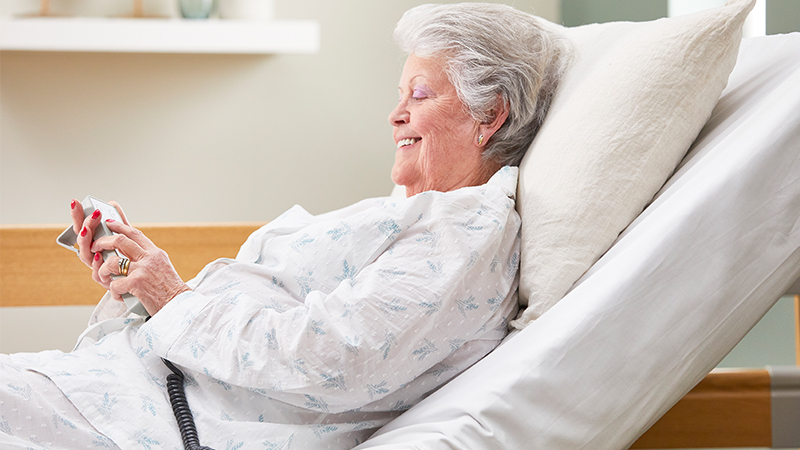 Easy Controls
The Classic Low is controlled by a wired handset that clips to the side of the bed for easy storage. For vulnerable users where there is a safety concern, care providers are able to disable all features.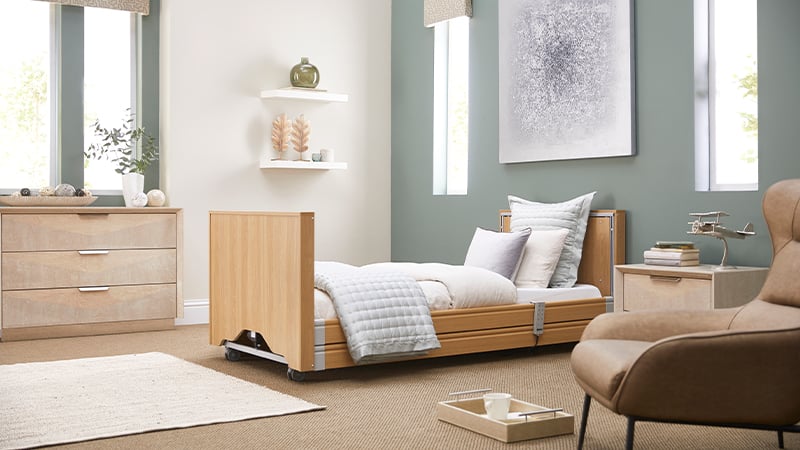 Design Choices
Customise the Classic Low by choosing your preferred wood colour and version. For an even more homely touch, the Classic Low Upholstered version comes with a linen fabric headboard.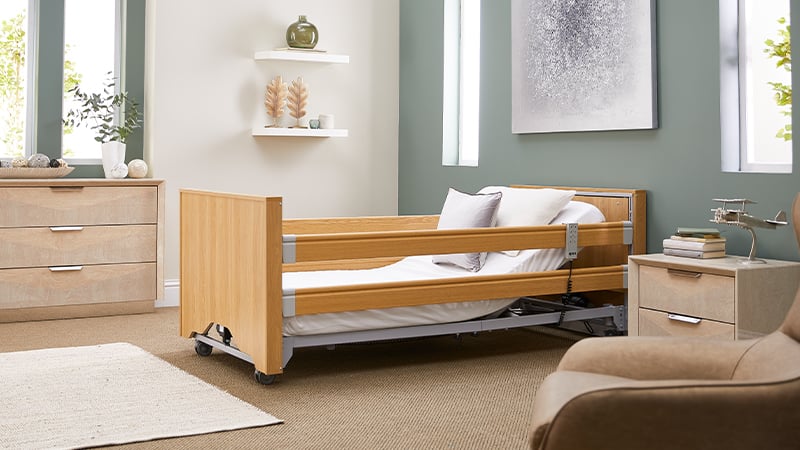 Optional Side Rails
If you or your loved one are at risk of falls from bed, The Classic Low can be purchased with rails. Adding rails provides added safety, and are operated from outside the bed.